Wonder Trick is a race of creature in the Nature Civilization.
Nomenclature
Non-evolution creatures have "the Invoked" (式神) at the end of there name.
Evolution creatures have "The Principle Defender" (護法僧) in their name.
Story
They mostly appear to be living objects capturing Beast Folk as seen in Shaman, the Invoked and Hunter, the Invoked's artworks.
Support
Creatures that evolve from Wonder Tricks
Example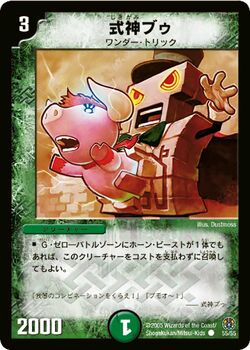 Community content is available under
CC-BY-SA
unless otherwise noted.