Unnoise is a race of creature featured in each of the 5 civilizations.
Story
Creatures of this race were corrupted by a tristone belonging to the Unknown.
Gameplay
They usually offer support for the Unknown race.
Most of them cost less than 6 mana.
Support
Unnoise don't feature any support cards or evolution creatures.
Example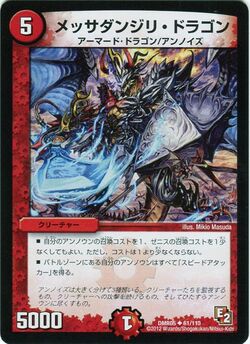 Races shared between the Civilizations