Tanru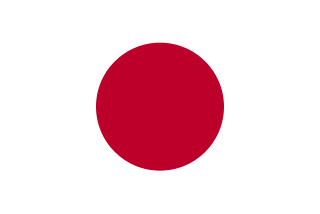 単ル
Tanru is an artist for the Duel Masters Trading Card Game.
He generally does artwork of female characters such as Jasmine, Mist Faerie and the "Moel" family of creatures. Besides this, he does artwork of powerful-looking creatures such as Gaiginga, Passionate Star Dragon and Trueking Viola Sonata as well.
For an unknown reason he doesn't have a Twitter, Pixiv or other social accounts, making him a relatively mysterious character. In fact, he does have a pixiv but it's private.
List of cards illustrated by Tanru
Cards illustrated under the name of "Tanru".
 ■ Aqua Slash
 ■ Assassin Greed, Aqua Agent
 ■ Bakeratta, Snow Faerie
 ■ Bat Mask, Aqua Warrior
 ■ Belbale, Snow Faerie
 ■ Bell Hell De Skull, Moon Reaper
 ■ Bell the Elemental
 ■ Briking Jet, Ultra Deluxe
 ■ Carol's Flying Live
 ■ Carol, Gokigen Shout
 ■ Child Festival of Faerie Fire
 ■ Chokirabi, Scissors Phantom
 ■ Chulal Reis, Black Tie of Heaven Descent
 ■ Come On Pippi
 ■ D Soul Battle 3rd Generation, Passion Dragon
 ■ Dark Life
 ■ Dark Zabi Megapa
 ■ Di, Seven Extremes
 ■ Dojiko, Courage Faerie
 ■ Dragon Gear - Sengoku Topper Armor
 ■ Dragonfriend Kachua
 ■ Drillgetter No. 2, Aqua Warrior
 ■ Dueangel, Nine Extremes
 ■ Erappi Jinan
 ■ Erikatchu, Snow Faerie
 ■ Faerie Crystal
 ■ Faerie Life
 ■ Faerie Shower
 ■ Fiddich, Explosive Master
 ■ Forever Princess, Eternal Ruler
 ■ Gaiginga, Passionate Star Dragon
 ■ Gaiheart, Galaxy Sword
 ■ Get Wild
 ■ Gio, Super Seven Extremes
 ■ Glastonbury, Fuuma Right God
 ■ Glenmalt, Explosive Swordsman
 ■ Hallelujah, Eight Extremes
 ■ Hatchaki
 ■ Heaven's Force
 ■ Holdeganus, Snow Faerie
 ■ Houma, Guide Dragon Elemental
 ■ Hunter Fire, Secret Hunter
 ■ Ike Ike Pippi
 ■ Ikki and Kumasan, Ogre Beasts
 ■ Ira Fizz, Dragon Edge
 ■ Jasmine, Mist Faerie
 ■ Java Jack, Ultra Flash
 ■ Jenny, the Suicide Doll
 ■ Jenny, the Suicide Train
 ■ Kaiser "Zanki", Extreme Musha
 ■ Katsbee, Five Extremes
 ■ Kijitron, Four Extremes
 ■ Kizamu, Forbidden V
 ■ Kooman, Hell Prince
 ■ Lady Parlock, Pirate Shaman
 ■ Levia Than, Flame Dragon Guardian
 ■ Lifeplan Charger
 ■ Lollapalooza, Spirit Knight Left God
 ■ Lp Ekspelion, Dragment Symbol
 ■ Maeterl, Beautiful Sunday
 ■ Mahozun, Priest Dragon Elemental
 ■ Majikkuma Taki, Byte Hell
 ■ Marinyan, Snow Faerie
 ■ Mauriel, Nine Extremes Elemental
 ■ Mega Hit Dragon
 ■ Misstina, Protection Lotus Faerie
 ■ Moel, Love Attack
 ■ Moel, Love Sniper
 ■ Moel, Ogre Princess
 ■ Moel, Rider Ogre
 ■ Moel Go, Explosive Oni Princess
 ■ Mysterious Ogre Duel
 ■ Nirvana, Spirit Knight Right God
 ■ Nyanko Hand of Hell
 ■ Ochappi, Pure Hearted Faerie
 ■ Onikirimaru
 ■ Outrage Team Exile
 ■ Pamyu Pamyun, Circus Believer
 ■ Parlock, Sacred Prayer
 ■ Pearljam, Faerie Left God
 ■ Polligon Jones, Adventure Faerie
 ■ Prin Princess, Pandora Celeb
 ■ Quattrodon, Four Fanged
 ■ Roadster, Double Blast
 ■ Rock'n Roll, Battlefield
 ■ Saepoyo, Snow Faerie
 ■ Shibakage Hitoshi
 ■ Shizuku, Water Byte
 ■ Summer's Day Spiral
 ■ Surfer Charger
 ■ Team Hamukatsu's Explosion Go!
 ■ Trueking Viola Sonata
 ■ Victorage Outlaw Cosmo Alchemy Kung Fu Horn Blues Cli Byte Hell Shen Gunman Gonbutreasure Friends Cross Robin Michaelan Global, Team Exile ~Katsudon and Friends~
 ■ Vilvisvid, Ultra Flash
 ■ Volks, Bastard Core
 ■ Wagen, Master Decoy
 ■ X-girls, Snow Faerie

Community content is available under
CC-BY-SA
unless otherwise noted.