Spriggan is a race of creature in the Nature Civilization.
Details
It is exclusive to Messer Schmitt.
According to the anime series, it is the name of the five gunmen that protect the civilizations.
Support
Spriggan don't feature any support cards or evolution creatures.
Example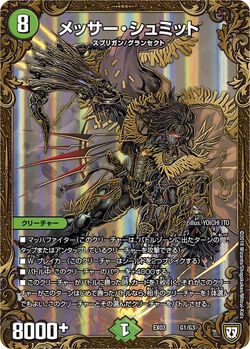 Trivia
A

spriggan

, a singular borrowed from the Cornish plural spyryjyon 'spirits' is a legendary creature known from Cornish fairy lore.