Planeswalker is a race shared between the Water, Darkness and Fire civilizations.
Story
In Magic: The Gathering, Planeswalkers are beings that represent the player and can be of any race.
Gameplay
They are a crossover race with Magic: The Gathering.
Support
Planeswalkers don't feature any support cards.
Example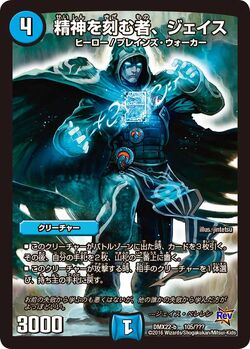 Trivia
The race and creatures are based on the Planeswalker card type from Magic: The Gathering.
Races shared between the Civilizations
Community content is available under
CC-BY-SA
unless otherwise noted.