Mugettsu is a race of creature in the Water and Darkness civilizations.
Details
Each of them are designed after an Astrological sign of the Zodiac, featuring their symbol on their forehead and body design.
Nomenclature
They are named after the animals of the Zodiac, and have a ★ (Darkness) or ☆ (Water) between katakana in their name.
Gameplay
They are paired with the Mafi Gang or Mutopia race.
Support
Supporting
Cards that support Mugettsu creatures
| Support Card: | Card Effect: |
| --- | --- |
| Oto☆Tome | ■ Whenever your Mutopia or Mugettsu would be destroyed, you may return them to your hand instead. |
Example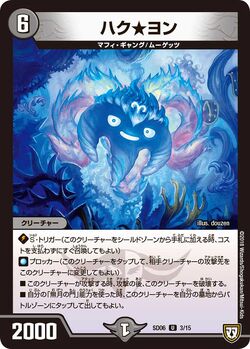 Races shared between the Civilizations