Master DG is a colorless race of creature.
Details
It is exclusive to the Master Dragon Card card; Savark DG.
Gameplay
Its abilities supports and is supported by the face up shields of the Judgment Emblem race.
Support
Master DG doesn't feature any support cards or evolution creatures.
See also: Support for DG creatures
Example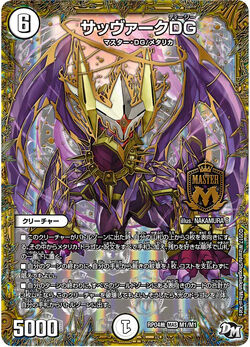 Community content is available under
CC-BY-SA
unless otherwise noted.