Link Release is a keyword shared among each of the 5 monocolored civilizations.
Details
It is exclusive to Psychic Super Creatures as a variant of the Release ability.
It doesn't trigger when a Psychic super creature is removed using Card removal as the linked creature does not actually leave the battle zone this way.
Reminder Text
The latest reminder text for Link Release reads;
Link Release
(When this creature would leave the battle zone, return a psychic cell to your hyperspatial zone and flip the other cards instead.)
Example
Don Marshmallow, Hand of Temptation
---
Darkness + Fire / Psychic Super Creature / Death Puppet + Xenoparts + Alien / 9 / 6000
■ Double breaker (This creature breaks 2 shields.)

■ Link Release (When this creature would leave the battle zone, return a psychic cell to your hyperspatial zone and flip the other cards instead.)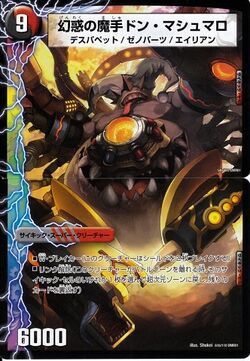 Cards with the Link Release ability
Color percentages
There are a total of 12 cards with the Link Release ability, which divide by civilization as such:
Fire = 25% (3/12)
Multicolored = 75% (9/12)