Land is a card type.
Details
It was first introduced in DMEX-18 20th Anniversary Huge Thanks Memorial Pack: The Chapter of The Shadow Parallel Masters and is exclusive to Library of Alexandria.
Library of Alexandria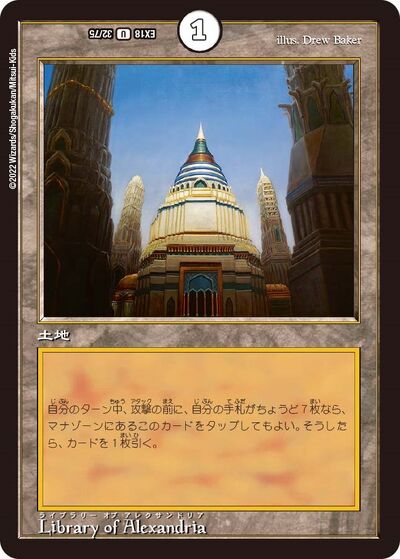 Colorless / Land

■ During your turn, before you attack, if you have exactly 7 cards in your hand, you may tap this card in your mana zone. Then draw a card.
Rulings
From the Duel Masters - General Game Rules: Version 1.28 (April 8, 2022)
313. Land

313.1 Land can't be put into the battle zone or "used" in the usual way.
313.2 Some lands are only effective while in the mana zone.
313.3 Lands can't be put into the battle zone and will be immediately put into a graveyard if they are put into the battle zone in any method.
Trivia