Jokers Dragon is a race of Jokers Dragon creature in the Jokers Civilization.
Details
They are the first race of Dragons exclusive to a colorless civilization.
Support
Jokers Dragons are affected by all cards that affect Jokers and Dragons, but currently there are no cards or evolution creatures that specify Jokers Dragons.
Example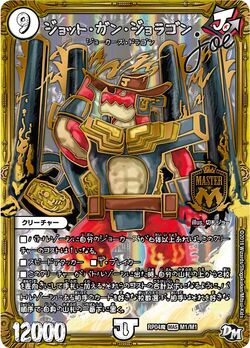 Community content is available under
CC-BY-SA
unless otherwise noted.