Hedrian is a race of creature in the Darkness Civilization.
Nomenclature
Hedrian creatures in the TCG feature "Mutant" or "Man" in their name. However, some, such as Scratchclaw deviate from naming rules.
In the OCG their name consists of fully kanji or numbers and have (男 (Otoko) meaning "Man" in their names. Despite this, they have no definite gender.
Story
Hedrian's are souls born from the sludge and ooze found in the polluted land of Darkness. They exist in a half-liquid format, covered in sludge, picking up garbage as they move through the environment. Equal in size to the Living Dead, they inhabit the polluted waterways underground. They can alter the shape of their bodies to move freely with the currents.
Hedrians are cunning and cold hearted. They collect garbage and waste from the underground water supply and transform it into weapons or special abilities. They are known to attack their enemies with refuse, absorb them, or subdue them with poisonous mists and liquids.
In Episode 2, Hedrians had been controlled by the Unknowns and are based on school objects.
Support
Creatures that evolve from Hedrians
Example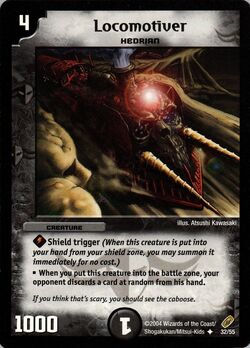 Community content is available under
CC-BY-SA
unless otherwise noted.