Great Mecha King

Kanji:

グレートメカオー

Introduced in set:
Great Mecha King is a race of creature shared between the Light and Water civilizations.
Gameplay
This race is introduced as part of the cycle of races during the Phoenix Saga.
Some Great Mecha Kingss have effects that go work together with Machine Hero.
They are often paired with Dynamo race and mechanic, as well as being paired with other Light, Nature and Darkness races such as Arc Seraphim or Grand Devil.
Support
Creatures that evolve from Great Mecha Kings:
Invincible Mecha Gomach V (Fort Energy—Great Mecha King Tap an opponent's creature with power 4000 or more)
Wheel Warrior W, Invincible Warrior (Fort Energy—Great Mecha King Put 1 card from your hand to your shields and 1 shield into your hand)
Omegablack Z, Invincible Giant (When attacking, you may reveal your deck's top 4 cards. You may add a Great Mecha King or a Machine Hero to your hand, and put the rest on the bottom of the deck in any order)
Asteroid Raiser, Ice Comet (Vortex Evolution—2 of Great Mecha King, Machine Hero, and/or Poseidia Dragon)
Supernova Mercury Gigablizzard (Evolution GV—3 of Great Mecha King, Grand Devil, and/or Liquid People)
Supernova Venus la Saint Mother (Evolution GV—3 of Great Mecha King, Guardian, and/or Arc Seraphim)
Supernova Bigbang Anastathis (Evolution GV—3 of Great Mecha King, Dreammate, and/or Arc Seraphim)
Supernova Betelgeuse Final Cannon (Evolution GV—3 of Great Mecha King, Grand Devil, and/or Poseidia Dragon)
Example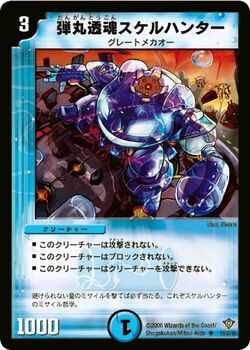 Races shared between the Civilizations