"

It is the basic strategy of the Gransect to use creatures that have

power 12000 or more

while increasing your mana!

"
Gransect is a race of creature in the Nature Civilization.
Details
Creatures with this race often have an ability that relates to "power 12000 or more" rather than Gransect specific support.
It also appears as a subtype on Orega Aura.
Nomenclature
There are 4 factions in the Gransect race. This includes;
Insect Soldier —「昆虫兵士」(Konchū Heishi)

Stronger Insect Soldiers have a word describing greatness in their names, while weaker ones have names made of one word out of katakana.

Plant Creatures —「植物生物」(Shokubutsu Seibutsu)

Plant Creatures have names often relating to fauna and have entire names in hiragana.

Plant Soldier —「植物兵士」(Shokubutsu Heishi)

Plant Soldiers have one word made out of katakana in their names.

Plant Tank —「植物戦車」(Shokubutsu Sensha)

Plant Tanks have Panzer or Tank in their names.
Story
Insect Soldiers resemble anthropomorphic insect creatures of various sizes, Plant creatures resemble animals mixed with plants such as fruit, Plant tanks resemble large tanks that are made to resemble salads or fruit desserts and Plant Soldiers resemble small, anthropomorphic plants.
Insect Soldiers are the equivalent of Beast Folk or Giant Insects, Plant creatures are the equivalent of Tree Folk, and Plant Tanks and Plant Soldiers are the equivalent of Wild Veggies.
The lush grounds of the nature civilization had been growing grounds for massive vegetables and plants, and the resident insect warriors had been harvesting them for food and weapon purposes. However, nobody in the civilization knows why they are doing so.
Gameplay
Other Gransect races include;
Support
See also: Support for Power 12000 or more creatures
Supporting
Cards that support Gransects
Example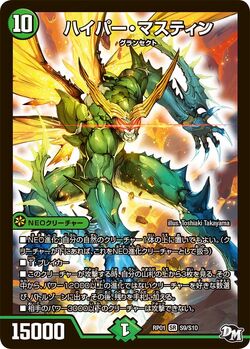 These categories also appear as a race.
These categories don't appear as a race.