Gang is a race shared between each of the monocolored civilizations.
Details
It is featured exclusively on 3 psychic creatures, which link together with Ganpar Psychic Link and awaken into Psychic Field; Enjoy Play! Everyone's Playground! GANG PARADE!.
Gameplay
Other Gang races include;
Support
Gangs don't feature any support cards or evolution creatures.
Example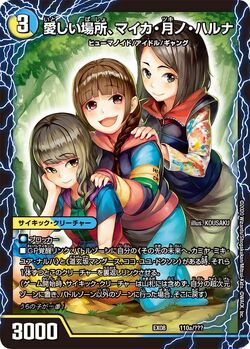 These categories also appear as a race.
These categories don't appear as a race.