Roblox: DeepWoken - The Loop
Play Sound
Battle Royale! Heroes Victory Booster: Burning Gutsy Epic Battle is the 6th DMX pack of the OCG.
Details
It was released alongside DMX-07 Battle Royale! Heroes Victory Booster: Roar of the Wild Battle.
Every 4 to 5 out of 12 boxes will have no Super Rares or Victory Rares at all, and it is also possible to find a box with a Victory Rare but no Super Rares.
Victory Rares have the same packaging rate as Super Rares.
Contents
Gallery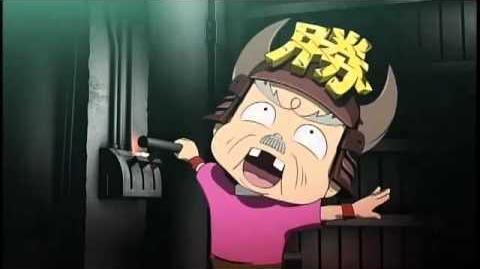 Trivia
Despite there are cards with anime characters on it in this set, they are not Heroes Cards as they do not have the Heroes Card Watermark and thus are not affected by Mr. Matsumoto.

Episode 1


DMX-01 King of Duel Road: Strong 7
DMX-02 Deck Builder DX: Hunter Edition ● DMX-03 Deck Builder DX: Alien Edition
DMX-04 Full Foil Pack: Revival Hero - The Hunter ● DMX-05 Full Foil Pack: Revival Hero - The Alien
DMX-06 Battle Royale! Heroes Victory Booster: Burning Gutsy Epic Battle
DMX-07 Battle Royale! Heroes Victory Booster: Roar of the Wild Battle

Episode 2


DMX-08 Burn up to the Max! BEST Competition
DMX-09 Deck Builder Ogre Deluxe: Gamba! Katta Saga ● DMX-10 Deck Builder Ogre Deluxe: Kirari! Leo Saga
DMX-11 Great Decisive Battle: Allstar 12 ● DMX-12 Black Box Pack ● DMX-13 White Zenith Pack

Episode 3


DMX-14 Strongest Strategy: Perfect 12 ● DMX-15 Full Foil VS Pack: Virtueless Royal

Dragon Saga


DMX-16 The Great Royal Strategies: Fantasista 12
DMX-17 Dragon Souls Festival
DMX-18 Triple Shifter! Dragsolution Allstars
DMX-19 Super Rare 100% Pack

Revolution


DMX-20 Deck Ultimate Perfection!! Due-Max 160 ~Revolution & Invasion~
DMX-21 Masters Chronicle Pack: Comic of Heroes
DMX-22 Super Black Box Pack
Revolution Final

DMX-23 Mystery Teach!! Deck Level MAX Pack ● DMX-24 Shine! Duedemy Prize Pack
DMX-25 Final Memorial Pack ~E1, E2, E3 edition~
DMX-26 Final Memorial Pack ~DS, Rev, RevF edition~