Ghira Ghira Ghiramessiah and Finaling QX!! is the 7th DMRP booster pack in the OCG.
Details
New Race:
(This race only appears as a subtype on spells.)
Reintroduced Races:
Keywords
This set introduces the following keywords;
Five Sense Down: Whenever this creature would break a shield, your opponent puts that shield as the 4th card from the top of his deck horizontal instead.
Jokers Change # (When this creature attacks, you may switch this creature with a Jokers creature that costs # or less from your mana zone.)
Last Burst
(When this creature is destroyed, you may cast its spell side for no cost.)
Contents
Cycles
DMRP Race - Vanilla creatures
(A cycle of Vanilla creatures with a race introduced in the DMRP series of booster packs.)
Gallery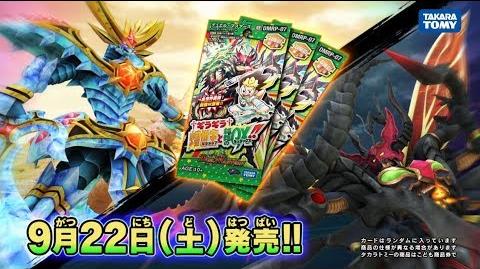 Community content is available under
CC-BY-SA
unless otherwise noted.