CoroCoro Dream Pack 4: Eternal Heaven is the 61st DMC set in the OCG.
Details
This set has no exclusive cards, unlike other CoroCoro reprint sets.
Contents
Gallery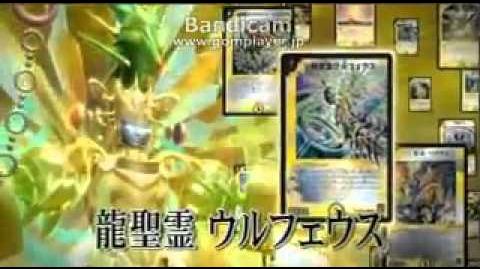 DMC-35 to DMC-67
Entry Deck 2010

DMC-59 Samurai Ambitious ● DMC-60 Eternal Death
Reprint

DMC-61 CoroCoro Dream Pack 4: Eternal Heaven
Super Deck Shock

DMC-62 Ultra NEX ● DMC-63 Lunatic God
Reprint

DMC-64 CoroCoro Legend 7: Dynamite Movie
Movie Deck Shock

DMC-65 The Movie Deck: Ultra Fire Spirits
Reprint

DMC-66 Duel Masters: Super Best
DMC-67 Dramatic Wars: Fire and Dragon
●
DMC-68 Dramatic Wars: Angel and Demon
Community content is available under
CC-BY-SA
unless otherwise noted.