Perfect Angel is the 50th DMC pack in the OCG.
Details
It was released alongside Force of Dragon as part of the Entry Deck Zero series.
Strategy
Its strategy is based upon using Heaven's Gate and multiple draw cards in order to bring out expensive blockers such as Syrius, Firmament Elemental or Milzam, Spirit of Miracles.
Contents

Light Civilization: 26

Water Civilization: 10
Gallery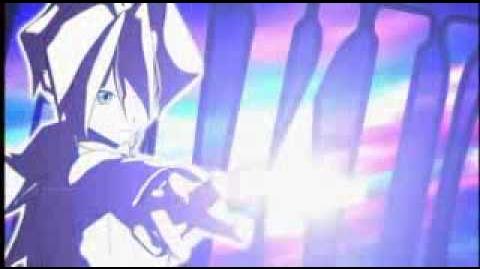 DMC-35 to DMC-67
Entry Deck 2010

DMC-59 Samurai Ambitious ● DMC-60 Eternal Death
Reprint

DMC-61 CoroCoro Dream Pack 4: Eternal Heaven
Super Deck Shock

DMC-62 Ultra NEX ● DMC-63 Lunatic God
Reprint

DMC-64 CoroCoro Legend 7: Dynamite Movie
Movie Deck Shock

DMC-65 The Movie Deck: Ultra Fire Spirits
Reprint

DMC-66 Duel Masters: Super Best
DMC-67 Dramatic Wars: Fire and Dragon
●
DMC-68 Dramatic Wars: Angel and Demon
Community content is available under
CC-BY-SA
unless otherwise noted.