DMBD-04 Mega-loaded Premium 7 Decks: Justice Spark!! DG On! is the 4th DMBD set in the OCG.
Details
DMBD-03 and DMBD-04 both include:
Premium 40-Card Deck
Premium 40 Card Sleeves
Premium Deck Case
Premium DVD
Premium Playmat
Premium 2 Large Comics
Premium Storage Box
New Cards:
New Races
Contents
(Cards marked with a ☆ are exclusive to this deck.)
Contents sorted by Civilizations

Zero Civilization:

Light Civilization:
How to reinforce
Remove:
Insert:
Topaz, Strange Stone x1
Makuro, Strange Stonex1
Bernine, Dragon Armored ×2
Law Guard, Geared for War x3
Faywon, Green Knowledge Silver x3
Valha, Dragon Armored x2
Makuro, Strange Stone x1
DG ~The Thing Made By Man~ x3
Justy Luminariex2
Orlilia, Flash of Justice x2
Makuro, Strange Stone x2
Shouten, Stellar Guidance x2
Topaz, Strange Stone x2
Wonder Turtle, Great Labyrinth Turtlex2
DNA Spark x3
Holy, Flash Guardian x3
or
Memento Guardian Shrine, Prison Court of D x3
or
Novalty Amaze x3
One Eye's Judgment x2
Life Wing's Judgment x2
Sidias, Flash of Justice x2
Immovable, Proud Soul x2
Topaz, Strange Stone x1
Ov Sidia x1
Ial, Green Knowledge Silver x1
Emesulm Luminarie x1
Gallery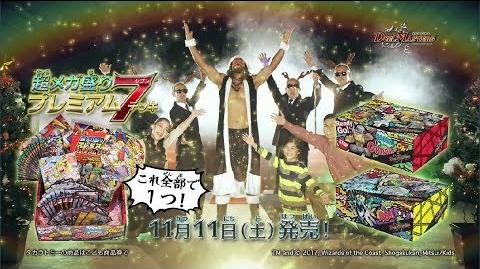 Community content is available under
CC-BY-SA
unless otherwise noted.