Ultra Duel is the 30th booster pack in the OCG.
Details
It introduces the Castle card type, which can be fortified to your shields to enable your creatures to get certain advantageous abilities, or does something disadvantageous to your opponent. Some Castles also have an ability that takes place after the fortified shield is broken.
Valkyrias Musashi, Ultimate Battle Dragon is featured on this pack's artwork.
Keywords
This set introduces the following keywords;
Castle—Choose one of your shields and attach this card to fortify that shield. When the fortified shield leaves the shield zone, put this card into your graveyard. (Use "Shield Trigger" abilities before putting this card into your graveyard.)
Shield Saver
(When one of your shields would be broken, you may destroy this creature instead.)
Contents
Gallery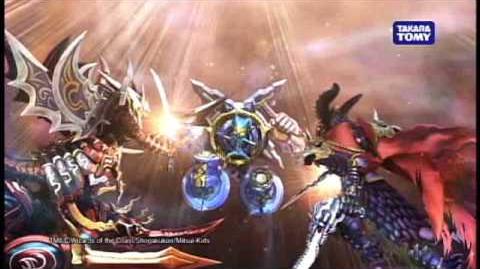 Trivia
Community content is available under
CC-BY-SA
unless otherwise noted.