Awaken is an ability word and keyword action shared among each of the 5 monocolored civilizations.
Details
This ability is exclusive to the lower costing side of the dual-sided Psychic Creatures, allowing them to flip over to their higher costing and more powerful side.
An awaken ability is featured on all Psychic Creatures (with the exception of those that flip over from the Psychic Link ability.)
It has a variant of Loop Awaken.
Reminder Text
The latest reminder text for Awaken reads;
Awaken—"CONDITION", flip it.
Example
Kaiman, Temporal Flower
---
Nature / Creature / Beast Folk / 5 / 5000
■ Awaken—Whenever this creature attacks your opponent and isn't blocked, put the top card of your deck into your mana zone. Then, flip this creature after the attack.

(At the start of your game, separate your psychic creatures from your deck and put them into your hyperspatial zone. If a psychic creature would leave the battle zone, return it to your hyperspatial zone.)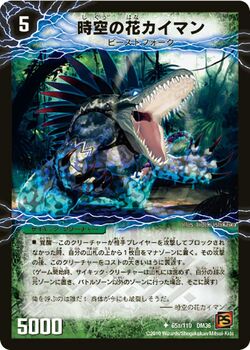 Cards with the Awaken ability
Color percentages
There are a total of 32 cards with the Awaken ability, which divide by civilization as such:
Rulings