Akira actagawa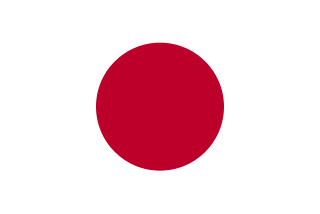 芥川明 / 芥川ミサヲ
akira actagawa is an artist for the Duel Masters Trading Card Game.
List of cards illustrated by akira actagawa
Cards illustrated under the name of "Akira actagawa".
 ■ A Zarashi
 ■ Anvil, the Ghostly Count
 ■ Bell Hell De Gaul, Footprint of the Reaper
 ■ Berusebun, Eureka
 ■ Bokko Rock, JK Doll
 ■ Cyber S Rias
 ■ Dalmoa, Explosive Heat Blade
 ■ Denebumongo, Excess Wings
 ■ Dunas, Spirit Knight
 ■ Faerie Life
 ■ Flowing Gear - Dancing Twin Lion Fangs
 ■ Fuuma Rakshasa Choronzon
 ■ Honetan, Bone Surface Puppet
 ■ Hymn of Justice and Love
 ■ Jooni Moririya
 ■ Jurinarena, Passion Dragon
 ■ Ketanoko Tank / Ketanobir Lancer
 ■ Kibasen Churis
 ■ Leatherface, Texas Chainsaw
 ■ Lugundodo, First Squad
 ■ Nanny, Beast Army
 ■ Nikka, Guerrilla Division
 ■ Original Darkness
 ■ Panda Boleyn, Wild Beast
 ■ Phal Ken, Spirit of Binding Light
 ■ Purizurufu, Wings of J
 ■ Purpuric Cure
 ■ Rose Avacoom, Prince of the Demonic Eye
 ■ Rose Castle
 ■ Royalwan, Sagely Dog Elemental
 ■ Rumble Blade - Raging Zacks
 ■ Rush Churis
 ■ Shuff, Eureka
 ■ Sinutchi
 ■ Skid, Supporter of Schemes
 ■ Spanner, Sonic
 ■ Stero, Forbidden C
 ■ Valtyson, Fierce Armor
 ■ Zetsu Gowan, Savage Fairy

Cards illustrated under the name of "Akira Akutagawa".
Community content is available under
CC-BY-SA
unless otherwise noted.